What is Permanent Jewelry?
It has been creating quite a buzz on the internet! Imagine customized bracelets, necklaces, or anklets that are securely welded together on your body, eliminating the need for clasps and the risk of them accidentally coming off. Now, I know it might sound a bit intimidating, but let me assure you, there's absolutely no pain involved in the process! 
FAQ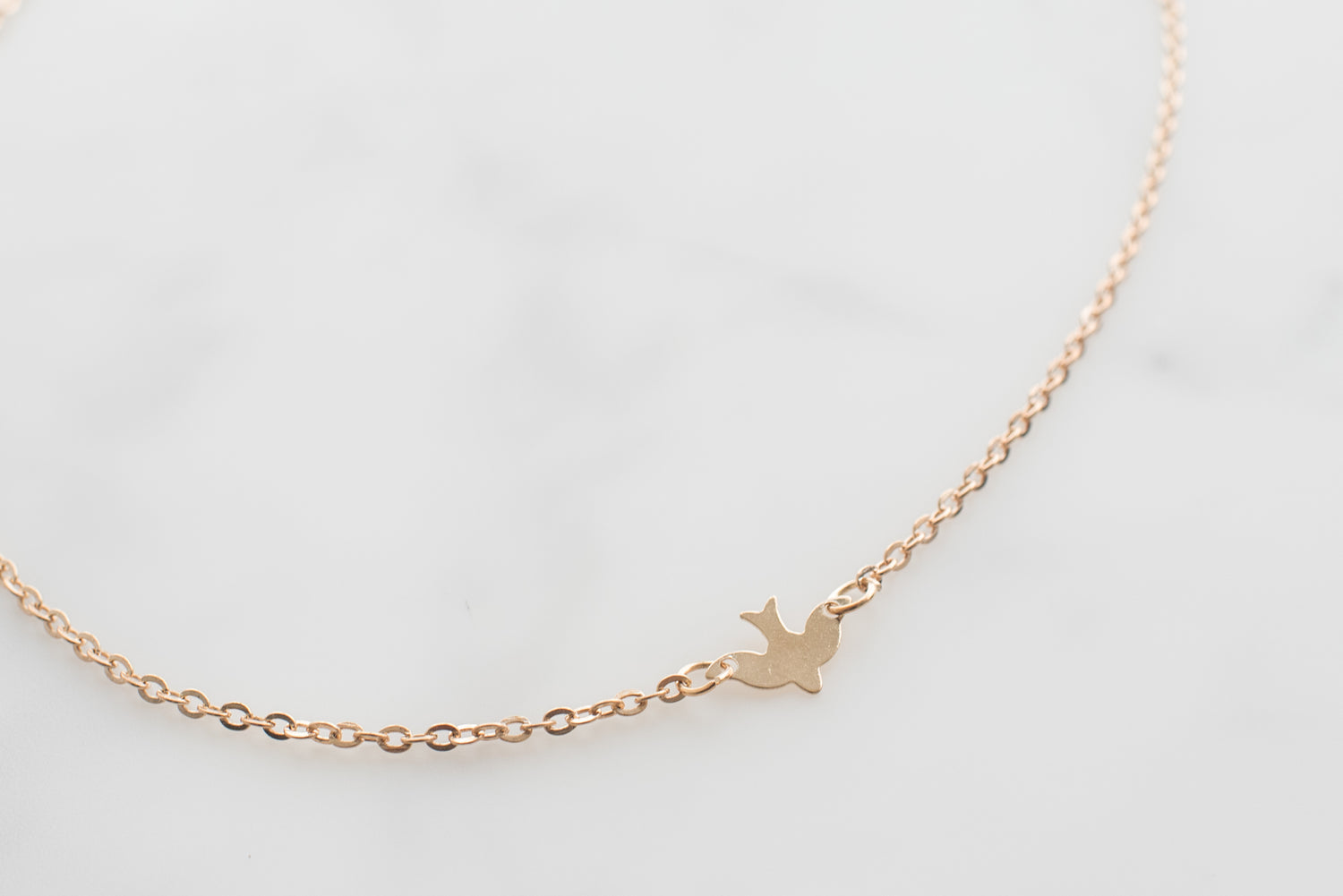 What are the chains made of?

Discover the quality materials used in our chain jewelry! Our chains are crafted from 14k gold-filled and sterling silver, making them ideal choices for permanent jewelry. Not only are these chains hypoallergenic, but they also boast exceptional durability and resistance to tarnishing. Explore our collection and enjoy the beauty and longevity of these exquisite chains!
Where can I get it?

Experience the ultimate jewelry shopping experience right at our salon located at 130 Iowa Lane in Cary, NC. To ensure personalized assistance, please an appointment in advance. Click here to schedule your visit and explore our stunning collection.In addition to our store, we frequently host pop-up events throughout the RDU area.  For real-time updates on our jewelry welding locations, follow us on Instagram!

Calling all businesses! If you're interested in hosting a permanent jewelry pop-up in your space, we'd love to hear from you. Simply fill out this form, and we'll respond within 24 hours.Looking for a unique and memorable event? We now offer private parties with a minimum of 5 people. Whether it's a bachelorette party, bridal shower, girls' night out, or just a fun gathering, we'll bring the magic to you! Click here to get started on planning your unforgettable experience.
Can I remove it?

Can I remove it?

If you need to remove it, don't worry, we have you covered! Our jewelry is designed for convenience. Simply cut it where the connecting link is and save the chain for future use.
Can I go through TSA?

Our permanent jewelry is TSA-friendly, allowing you to breeze through airport checkpoints without any hassle. Keep your favorite pieces on and enjoy an stress-free travel experience.
Will it tarnish or make my skin green?

Rest assured, use only high-quality materials for our permanent jewelry. Our 14k gold-filled chain is highly resistant to tarnishing, making it an ideal choice. While there may be rare instances of tarnish due to factors like body pH and exposure to chemicals, simply washing your jewelry with mild soap and water will help keep it clean and sparkling. As for sterling silver, it actually improves with wear, thanks to the natural friction and oil from your body. If it ever appears dull, a quick rub with a polishing cloth will restore its shine in no time. Enjoy your jewelry worry-free!
What is your reweld policy?

Our permanent jewelry is designed to be minimalist and easy to wear for everyday use. However, despite their durability, these delicate pieces can still experience issues such as getting caught on something, breaking, or stretching.

If you encounter any of these problems with your bracelet, anklet, or necklace, we're here to help. For a nominal fee of $10, we will do our best to repair it for you. Simply visit us at one of our pop-up events or book an appointment for a Permanent Jewelry Adjustment. In the event that we are unable to repair the chain or if you prefer a different style chain, we will offer you a discount to replace it.

Please note that while we strive to provide the best service possible, Haven cannot be held responsible for lost chains. Additionally, please be aware that permanent jewelry and custom pieces are considered final sale.